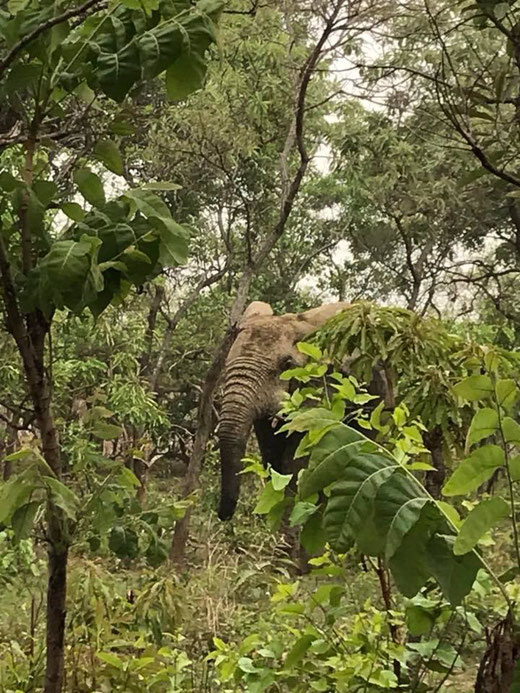 If you want to experience a true Safari in Ghana, visit the North of Ghana, which offers unique cultural highlights, as well as the most impressive spots to view wildlife in Ghana!
In Mole National Park you can see elephants, monkeys, kobs  and more wildlife while on morning and afternoon safari. During a canoe safari you can even spot crocodiles and monitor lizards! An additional cultural highlight includes Larabanga mosque, which is said to be the oldest mosque in Ghana.
If you go further to Wechiau in Upper West Region you can even see hippos in the Black Volta River. The local community of the Hippo Sanctuary will welcome you and make you feel at home in their local round mud houses!
On your way back from Wechiau you can have a stop at Boabeng Fiema Monkey Sanctuary, a sacred forest with several monkey species. Here you have the chance to get close to the monkeys and even feed them with bananas!
If you want to find out more about wildlife in Ghana Contact Us or book one of our Ghana Eco Tours!